Ceramic braces – helps your smile to shine through!
Offering the ultimate combination of aesthetics, beauty and performance
Orthodontic treatment can be done at any age – it is never too late. We see many parents who have decided to proceed with treatment after seeing the results of their children. If you are unhappy with your bite or smile, it is worth your time to come in so we can discuss your options!
We offer ceramic braces for an aesthetic option – not only are these braces white, they are highly translucent – blending beautifully with the natural colour of your teeth. There is no compromise in treatment with these braces – they move teeth as efficiently as our metal braces.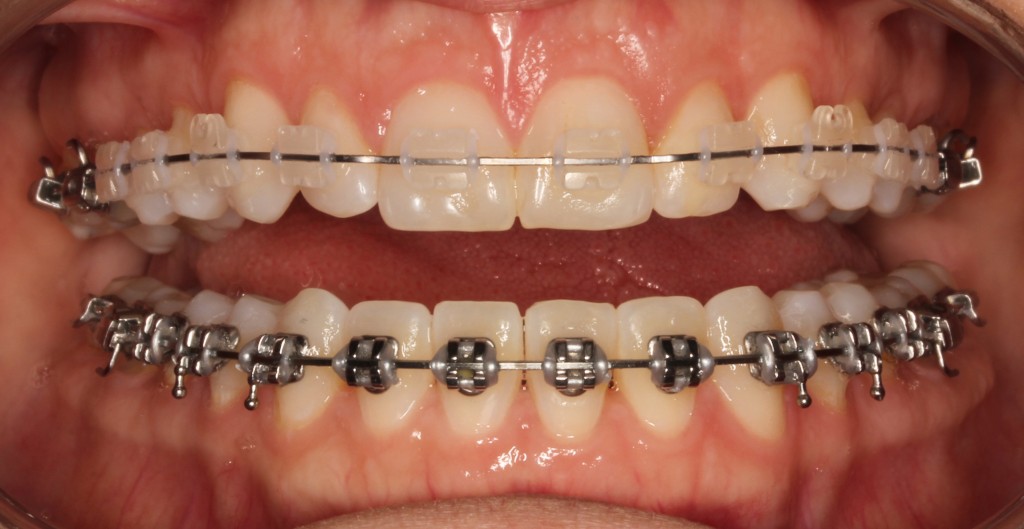 Why choose ceramic braces?
Less noticeable  than standard metal braces